Today, industrial applications are built on automatic control systems, which is for making control systems and industrial factories smarter and more intelligent. Automation systems allow machines to talk to each other, largely depending on radio frequency identification (RFID) technology.
Factories adopting RFID devices enable smooth and rapid communication among all links of the manufacturing process, which comes with many advantages, including data rate, reliability, accuracy, and cost savings.
Importance of RFID Devices to Industrial Production
The RFID system seemingly consists of a tag and a reader, allowing information to be written inside the tags to receive, store and send information. This wireless technology has a wide usage network in the manufacturing industry. In fact, to integrate RFID technology into the management system, five elements are required. These elements are; the RFID antenna, reader, programmer, printer, controller, and RFID tag equipment.
1. Automation in manufacturing logistics
RFID devices automate all manufacturing processes, including logistics, in production facilities where process reliability is the priority. In manufacturing, where the flow of goods is more complex, RFID technology offers many methods that focus specifically on traceability and process reliability.
UHF(Ultra high frequency) RFID tags are known as "supply chain frequency." because of their ability to interact with many tags simultaneously, at a very high speed, within distances of tens of meters.
The asset tracking feature in RFID technology increases the visibility of every object in the warehouse, facilitating inventory management. In the logistics sector, tracking distribution, storage, and re-stocking products are possible, and visibility can help to get updates if any object is lost or misplaced.
2. Products digitization
Radio Frequency Identification (RFID) can read and transmit data by radio waves without contact and visual communication. RFID devices enable individual objects to be marked with basic information for creating their digital identity, which then can realize tracking, contactless reading, and data recording. RFID technology optimizes processes and can flexibly adapt to various requirements and industries.
3. Manufacturing process management
RFID devices in manufacturing process management ensure the monitoring of ongoing work and effective control of all processes by providing precise information and uninterrupted data flow. RFID in manufacturing provides the management of manufacturing processes with the following benefits:
1) Safety
available to track every product in the range of the factory to avoid theft issues. When someone modifies the parameters at the control panel, the administrator can change the password to ensure precise control of the manufacturing process.
Source-tracing
enterprises need to grasp the source and quality of every component. RFID devices can help to track down the components.
2) Testing
Prior to the products' official entry to the market, reliable companies will ensure that they are produced according to the maximum parameter specification with minimum differences through robots and remote sensing testing. And the testing data can be recorded through RFID devices to avoid messing up.
RFID Devices Offered by Hopeland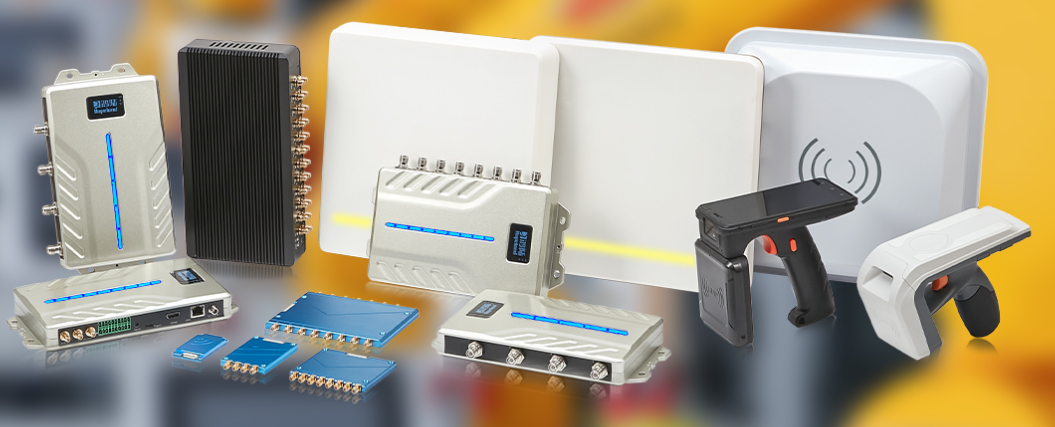 Sharp HF380 8 port fix reader can be used for warehouse inventory management, asset tracking, or personnel management.
1. With maximum tag detection performance, the Sharp HF380 can be used with a read range of up to 20 meters and captures more than 600 tags per second.
2. Its communication interface includes industrial, installable I/O connectors and RJ45, RS485, Wiegand, and USB.
3. HF380 supports RSSI, antenna detection, online update RSSI, and rate filters with Bluetooth and WIFI two connection options.
Hopeland HL7205D is a rectangular panel antenna suitable for indoor asset tracking.
1. Frequency ranges: 865-928MHz
2. Rugged and compact with a low standing wave and high gain
3. Have been proven to have great potential in many factories
Sharp series HF340 is four ports fixed reader.
1. Powered by Impinj R2000 chipset / E710 Rain RFID reader chip for maximum tag detection performance.
2. Boasting reading distance of 30 meters and up to 900 times each second.
3. Communication interfaces include RJ45, RS485, Wiegand, and USB. Optional connection options are Wireless Wifi, Bluetooth, 4G, and PoE.
Conclusion
Hopeland, as a leading enterprise in the RFID technology sector, believes that the potential of RFID technology remains untapped. The urgent demands of the manufacturing industry -- higher efficiency and accuracy, will be remedied by advanced technologies. At this time, it is the RFID technology.

So, please contact us for more detailed information about RFID devices.
References:
https://www.corerfid.com/rfid-applications/manufacturing-2/rfid-manufacturing-processes/
https://www.impinj.com/partners/shenzhen-hopeland/hf380-uhf-rfid-reader
https://www.atlasrfidstore.com/rfid-beginners-guide/
https://www.fda.gov/radiation-emitting-products/electromagnetic-compatibility-emc/radio-frequency-identification-rfid